Tradition
and territoriality
Albertengo is among the high-end companies that produce leavened products in Italy. The TrackyFood system allows them to tell the quality at 360° the tradition and territoriality of its products, making the final consumer discover, characteristics and history of the real Italian panettone.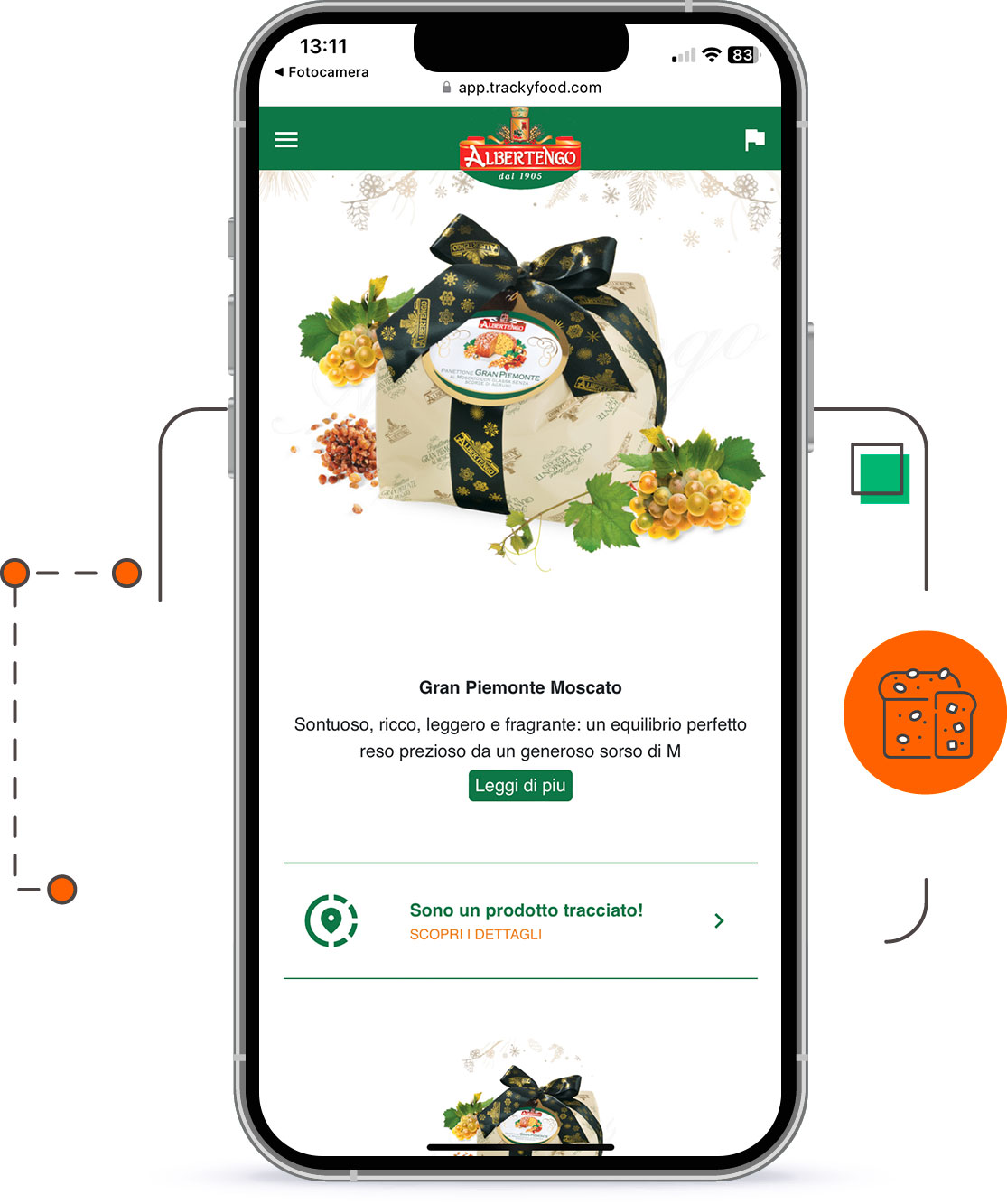 How?
The TrackyFood platform is fully integrated with Albertengo management systems; This allows the automatic and certified traceability of each production batch of each product. Moreover, thanks to the interactive label that Albertengo puts on its products, the final consumer is free to check at any time the information on the product and tell its origin and the best combinations.
The added value
of the blockchain
Trackyfood solutions are also available integrated with Blockchain technology, to ensure truthfulness and authenticity of information.
You may also be interested in