A new
sustainable path
Costa d'Oro spa is one of the leaders in the production of extra virgin olive oil. Through the Planet O-live project, the company has launched a new path of sustainability in which it commits, on the one hand, to actively do its part to increase the productivity of the oil supply chain and, on the other, reduce its impact on the environment.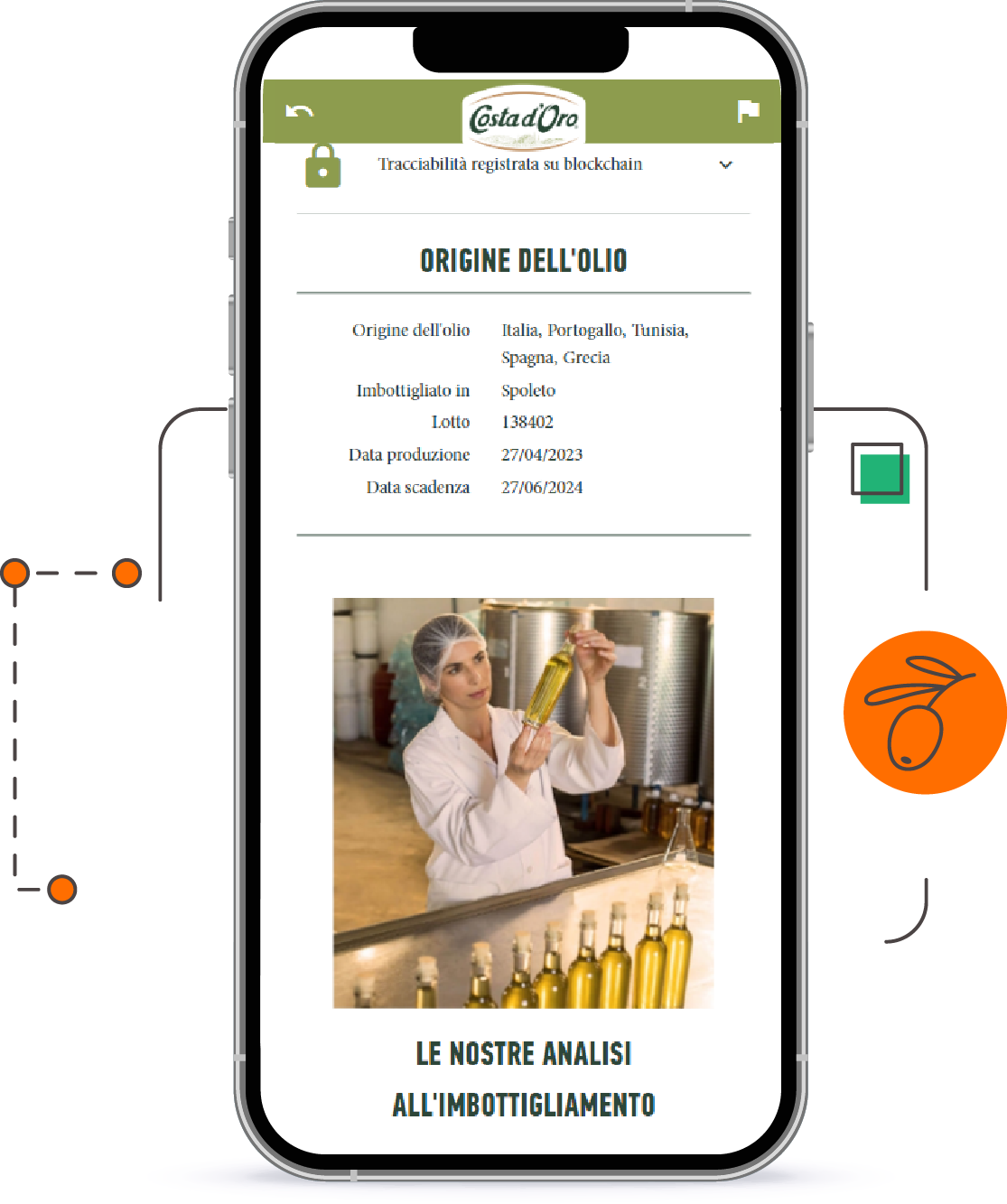 How?
With a bunch of concrete actions including: the reduction of pesticides, the more efficient use of water resources and fertilizers up to the traceability of each production phase to guarantee quality to the final consumer. Thanks to Trackyfood these data are processed, made secure thanks to the blockchain and communicated to the consumer.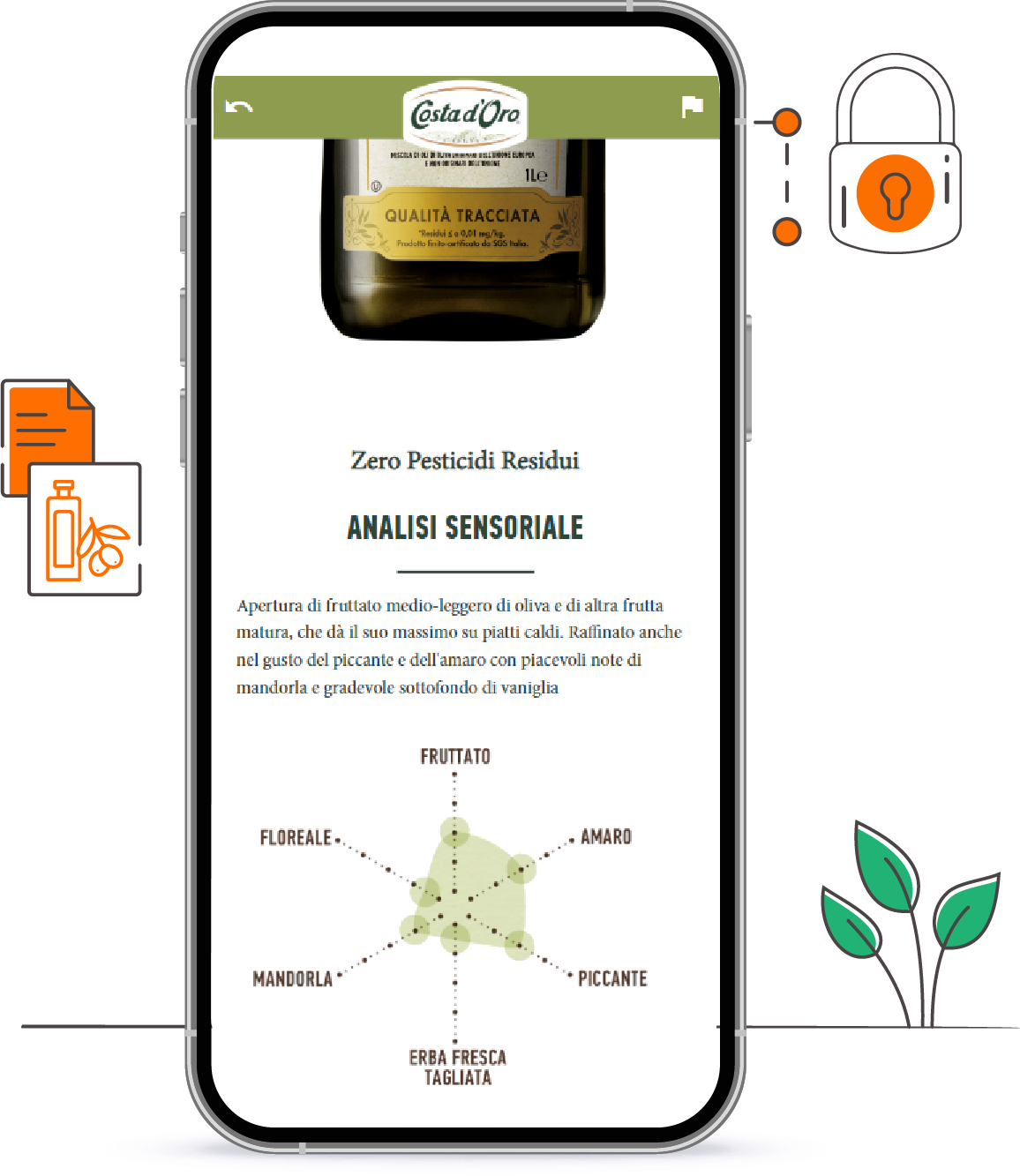 The added value
of the blockchain
Trackyfood solutions are also available integrated with Blockchain technology, to ensure truthfulness and authenticity of information.
You may also be interested in