Certification and
brand reputation
Inalpi SpA is a leader in the production of dairy products, made strictly with Italian raw materials. The company policy is based on fair and transparent relationships with customers and suppliers. The milk that arrives on the farm is 100% Italian, 100% Piedmontese and 100% Alpine.
How?
TrackyFood allows them to make the most of the quality and safety of the Inalpi Supply Chain.
At the same time, it involves the final consumer by telling the company's products through the collaboration with starred chefs who, using Inalpi products, tell their little secrets in the kitchen.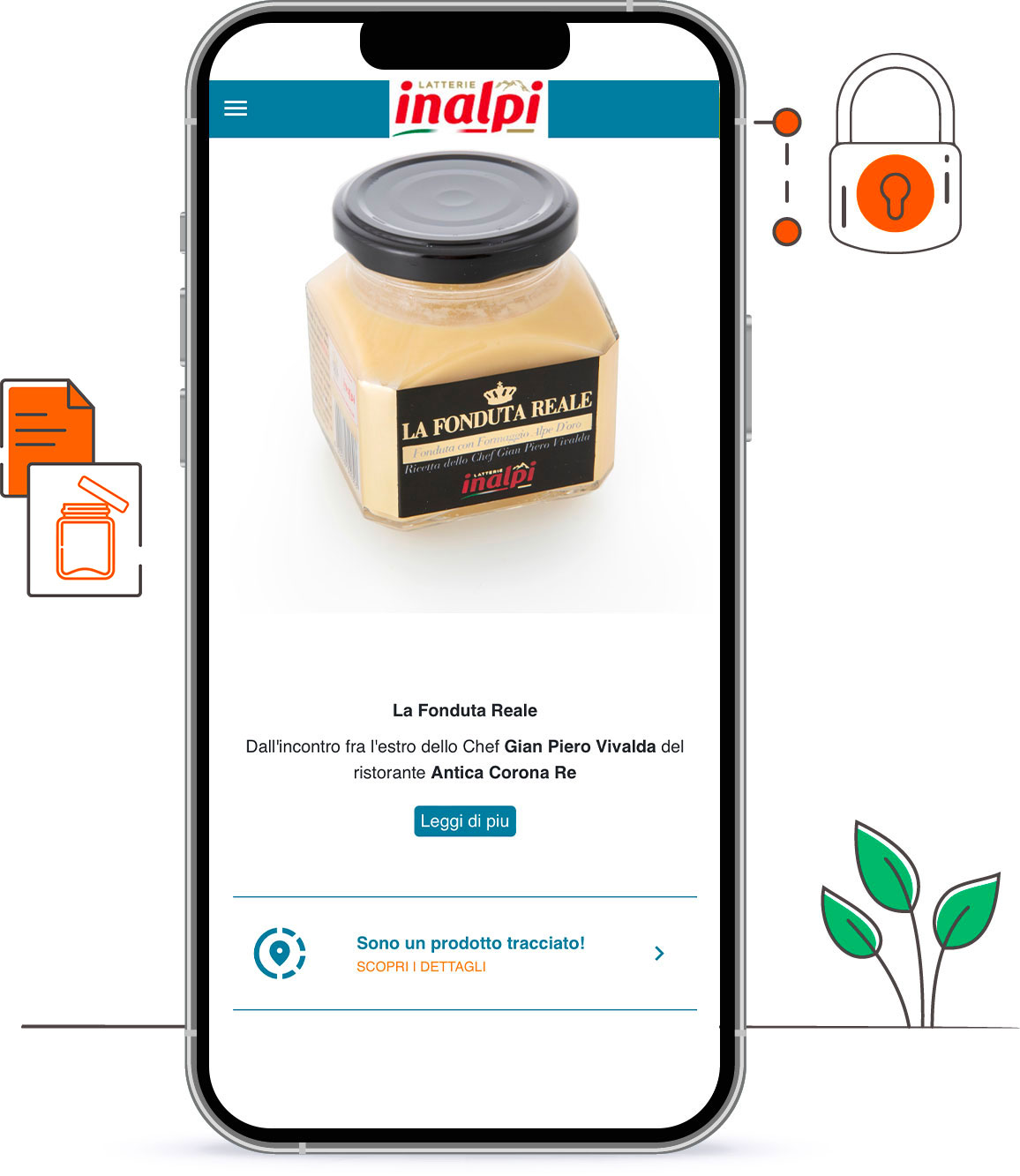 The added value
of the blockchain
Trackyfood solutions are also available integrated with Blockchain technology, to ensure truthfulness and authenticity of information.
You may also be interested in